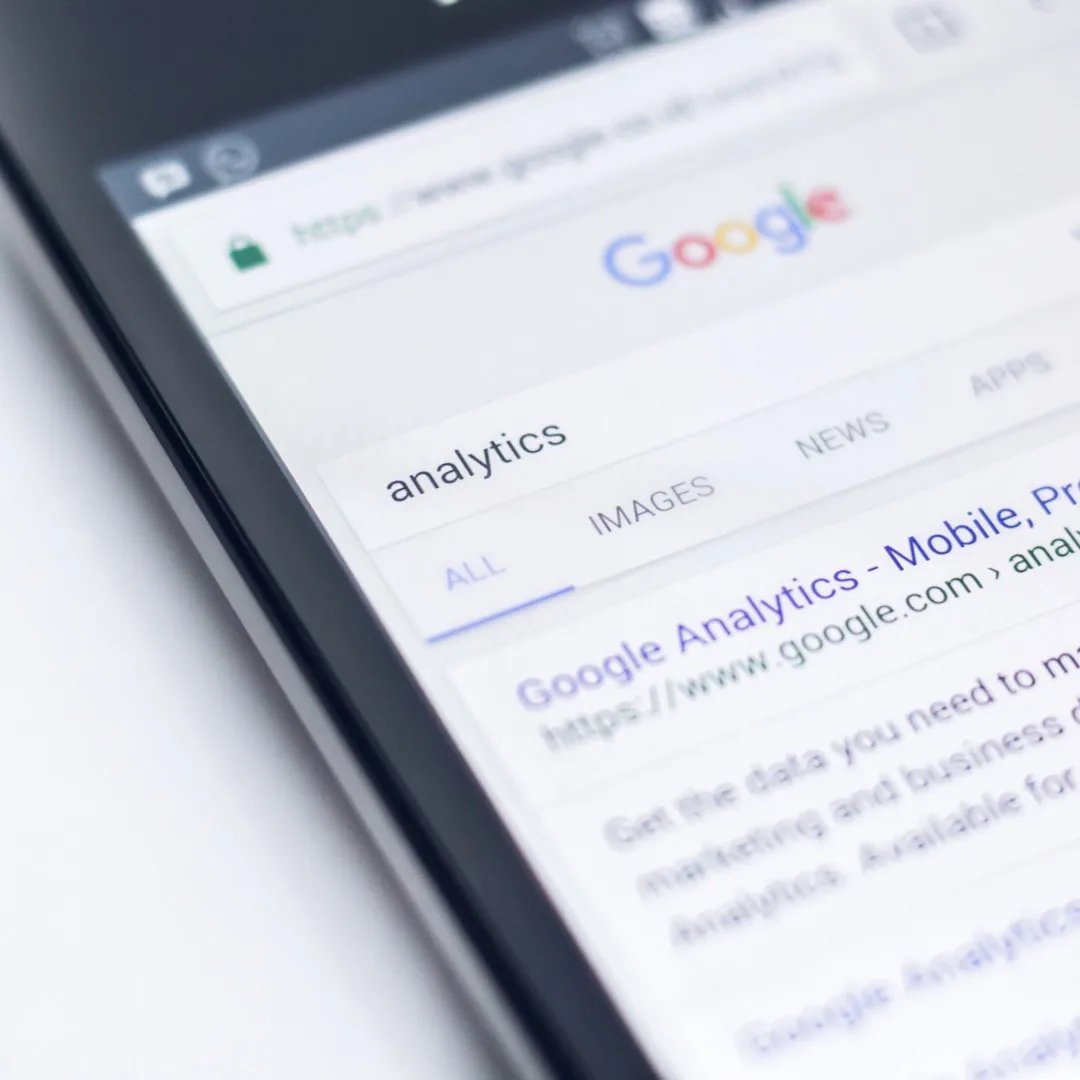 8 SEO Tips for Small Businesses to Grow Online – For Free
In this digital world, small businesses need to use Search Engine Optimization (SEO) to be able to compete with larger businesses. With the right SEO strategy, businesses can reach their target audience with little to no cost, making it a great way to get noticed in the digital space. Whether you are looking to optimize your website or run a comprehensive local search campaign, taking advantage of SEO techniques is key for small business growth.
These 8 SEO tips can help small businesses make the most of their digital presence and maximize their online visibility. Businesses should take advantage of free tools such as Google Analytics and keyword research tools to understand how they can improve their ranking on search engines. Additionally, local businesses should focus on creating content that is tailored for local audiences in order to appear in local searches and drive more traffic from the surrounding area.
SEO Overview
As mentioned, search engine optimization is one of the best ways for small businesses to reach their target market at little to no cost. And while it is mostly free, there are some great tools you can pay for to help with your SEO strategy. But, we'll get to those later.
What is SEO
Search engine optimization (SEO) is an important part of running any small business website. It is a strategy used to increase the visibility of a website on search engines. It helps small business owners make their websites more visible to potential customers and get a higher ranking in the search results. SEO strategies involve optimizing website content, such as titles, meta descriptions, relevant keywords, images, and other elements that will help search engines understand the purpose of your website and make it more likely for your website to appear in the top results.
Why SEO is important
Increases Visibility on Search Results
SEO is essential for small businesses that want to increase their visibility on search engine results. By using relevant keywords and phrases that customers are likely to use when searching for products or services, businesses can make sure that their website and content appear at the top of local search results. This increases the likelihood of potential customers visiting the website, leading to an increase in website visitors.
For example, a small business with a blog not optimized for SEO may appear on page 6 of Google, while a competing business with a solid small business SEO plan of action may have a blog on the same topic, but it appears on page 1.
By optimizing content with target keywords and relevant content, businesses can improve their visibility on search engine results. This allows them to attract more customers as they will be more visible when customers are looking for specific products or services. SEO also helps businesses stay ahead of their competitors, as they will be the first ones to appear in the local search results.
Increases Organic Traffic
For small businesses, SEO is an invaluable tool to increase their visibility and reach a larger audience. SEO helps these businesses target the right keywords that are relevant to their business, which in turn helps them rank higher on the local search results. As a result, more website visitors are directed to these websites and they get more organic traffic.
SEO is a cost-effective way for small businesses to drive organic traffic and increase their online visibility. With proper optimization techniques, they can get more out of their existing marketing efforts and reach new customers without spending extra resources on advertising or other channels.
Establishes Authority with Your Brand
Page authority, regarding search engine optimization, is the value search engines assign to a web page. The higher the value your website receives, the more likely your business will appear in search results.
It's essential for any business to understand the importance of page authority and how it affects its brand. SEO is the best way to establish page authority and increase traffic to your website. By optimizing your web pages and targeting relevant search queries, you can ensure that your business appears in the top spots of search engine results pages (SERP). This will help you reach a larger audience and gain more attention for your brand.
Additionally, investing in local business SEO on top of your Google Ads can also help boost the visibility of your brand and drive more qualified leads. Targeting specific keywords related to your industry can help you put the right kind of content on the right pages, ensuring that they rank high in SERP, thus establishing page authority for your small business.
8 Tips to Succeed with Search Engine Optimization
Now that you understand what SEO is and why it is important for your small business's growth, it's time to learn 8 SEO tips for small businesses.
The challenge for most small business owners is understanding how to optimize their websites so that they rank higher in search engine results. In this section, we will provide tips to help you get started on the path to increased visibility and enjoy greater organic traffic.
Plan ahead
Every website and blog needs a proper SEO strategy to be successful. Without an effective small business SEO plan, your website's traffic will suffer and you won't be able to compete with other websites in the same niche. Planning ahead is one of the most important steps when it comes to putting together an effective SEO strategy, social media posts and email marketing campaigns.
By planning ahead, you can come up with better ideas for content creation and carry out more accurate target keyword research using tools like a keyword planner.
Additionally, you can analyze your site structure in advance and make any necessary changes before launching your website. This will ensure that search engines are able to easily crawl your web pages for better indexing and ranking. Local businesses should also take advantage of planning ahead when it comes to mapping out their site structure and small business SEO strategies as this can help them reach a larger local audience.
Focus on your strengths
While it's easy to get hung up on ranking for every little keyword, it's very important that you stick to your strengths. For example, if you're a small business that sells artisan soaps, you're going to want to focus on target keywords and phrases like "courier" "same-day courier vs. Overnight courier," etc., not on words that don't relate to your business like "pet harnesses" and "leashes."
For small businesses, developing a successful small business SEO strategy is key to staying ahead of the competition. It's important to focus on niche keywords that are specific to your business in order to rank for those words. This will not only increase your search traffic but also give you an edge over the competition when it comes to visibility on the web. With careful consideration of SEO best practices and keyword research, you can ensure that your small business will be seen by potential customers who are searching for what you have to offer.
Use keywords of varying search volume
Search engine optimization is vital for businesses to leverage their online presence and drive traffic to their website. One of the most important parts of SEO is selecting the right keywords for your website. It is essential to understand the search traffic associated with each keyword and find keywords that have high search volume, but not too much competition.
Using keywords of varying search volume will help you optimize your content in such a way that you can rank for both popular and less popular keywords. This will result in more organic search results, more visitors to your landing pages, improved keyword rankings, and ultimately better returns on investment from SEO efforts. Researching keywords is a must if businesses want to maximize their reach through SEO campaigns.
Use search trends
Search trends provide valuable insight that can help drive your small business SEO campaign and bring more traffic to your website. By leveraging long-tail keywords, search queries and Google search results, you can maximize the visibility of your website with the primary keyword you are targeting.
Search trends provide data on which keywords people are using to search for a particular topic. This allows you to optimize your website for more specific niche keywords that may have fewer competitors in the search engine rankings. This can help you get more targeted traffic from users looking for the exact information or product they need. Additionally, by understanding how different search queries work and what kind of results they generate, businesses can better target their local audience and make sure their content is tailored specifically to them.
Refresh and reoptimize old content
For small businesses, content refreshes and optimization can be a great way to save time from creating new content while still maintaining a high-quality website structure and optimal SEO. A content refresh involves updating old content on your site to ensure that it is relevant, accurate, current and SEO-friendly. This process should be done every two years or so to ensure that your website remains competitive in the search rankings. Additionally, it's important to check for broken links and new internal links and update meta descriptions and title tags with keywords related to the content on your page.
Additionally, this may be a good time to look into optimizing your site for greater page speed and make sure you have properly optimized video content and accurate information about your business.
Align with your greater content strategy
As a small business, it is important to ensure that your sales, new products and announcements are in line with your SEO strategy. Doing so will allow you to target potential customers using the right keywords and help maximize the impact of your content when it reaches them.
By aligning your small business SEO campaign with your sales, new products and announcements, you can create content that is tailored to the preferences of your customers. This will help increase the chances of them seeing and engaging with your content. Additionally, by focusing on specific target keywords for each piece you create, you can ensure that you reach the right people.
Track rankings
Having your small business appear in the top rankings of Google search results is essential for any small business's success. Tracking your search engine rankings can help you identify which keywords are helping to drive traffic to your site, and which ones need more work. With the right keyword research tool, you can find the target keywords that will bring potential customers to your website.
Furthermore, tracking your search engine rankings can also help you understand how changes to your page titles and other SEO elements affect your online visibility. By monitoring and optimizing these elements, you can ensure that local customers are able to find your business when searching for products or services related to what you offer.
Be patient
Optimizing your small business's SEO will require the right approach and patience. Many businesses make the mistake of expecting quick results and abandoning their efforts when they don't see immediate returns. However, the reality is that achieving higher search rankings for your local business takes time and dedication.
By monitoring your website's performance using tools such as Google Analytics and Google's Keyword Planner, you can track your progress and see how changes to content or keywords affect overall search visibility. This allows you to make adjustments as needed in order to ensure that your SEO efforts are being put to good use.
Patience is key when it comes to optimizing small business SEO – it may take some time for all of your hard work to pay off, but with persistence, you will eventually start noticing an increase in search rankings.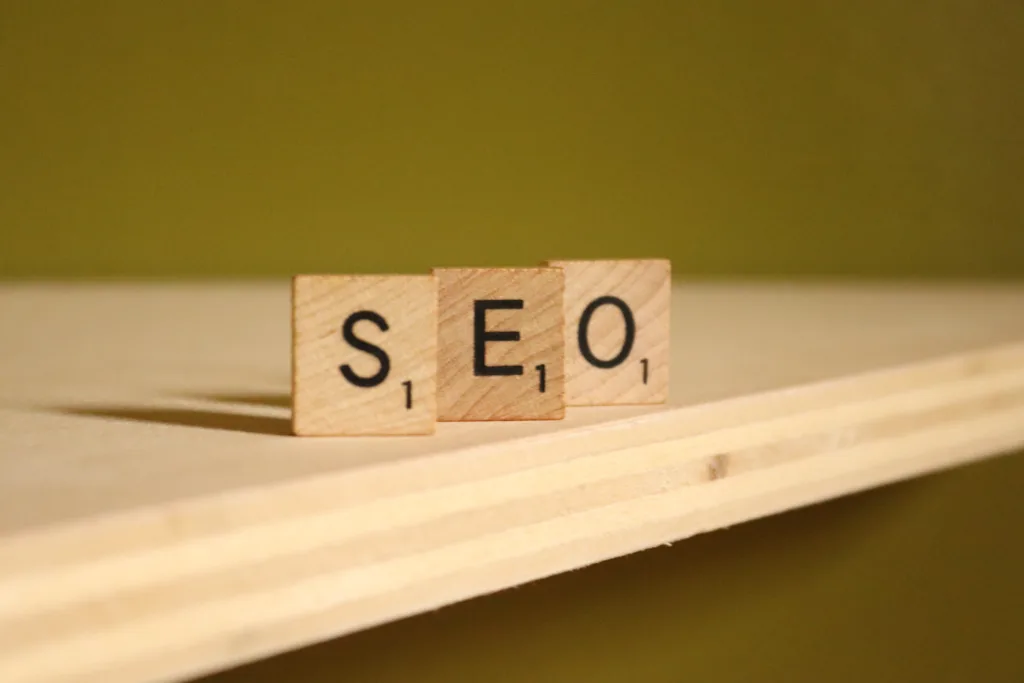 SEO Tools
Now that you know these 8 SEO tips for small businesses, it is a good time to talk about some tools that can help optimize your SEO.
Keyword tracking tools
In this article, we will explore some SEO tools that you can use to improve your search engine rankings and target your desired keyword. From Google Trends to SEM Rush, these tools can help you optimize your website quickly and easily. We will also discuss how to use each tool effectively so that you get the most out of them. With the right tools and resources at your fingertips, you'll be able to optimize your site in no time!
SEM Rush
SEM Rush is a comprehensive SEO toolkit that can help small businesses boost their SEO scores and rank higher in search engine results. It has a range of features that allow you to do keyword research, analyze on-page SEO, track keyword performance, help optimize meta descriptions and title tags and identify your competitors' SEO strategies.
SEM Rush provides insights on the right keywords to use for your content. With its keyword research feature, you can find the most relevant primary keywords as well as related long-tail keywords that will help you reach the right audience and drive more traffic to your site.
Google Trends
Google Trends is a free tool from Google that provides insights into the popularity of keywords over time and can be used to assess the demand for particular search terms. It analyzes the popularity of top search queries in Google Search across various regions and languages. The website uses graphs to compare the search volume of different queries over time.
Google Trends is different from Google Search Console (another tool for measuring website performance) in that it provides more detailed insights into a particular topic or keyword rather than overall analytics of a website. It also offers more granular searches which can be used to target specific topics or niches. With its easy-to-use interface, small businesses can use this resource to quickly find out what people are talking about online and craft content accordingly.
Answer the Public
Answer the Public is a tool that helps small business owners and content writers generate keyword ideas for their websites or blog. It uses data to determine which keywords and phrases are most popular and relevant for a given topic. This makes it easier for you to find the right keywords for your website or blog, helping you boost your SEO results and create more engaging content.
The tool is also beneficial in helping small business SEO as it helps you discover secondary keywords related to the primary keyword that could be used in a title tag, the meta description, etc., which will help drive more traffic to your site.
SEO writing tools
Need a little help writing the content itself once you've done your planning? These tools can help.
SurferSEO
As a small business owner, you want to ensure that your content is showing up in the right places. With SurferSEO, you can audit your current content and see how you stack up against the competition in terms of SEO score. The tool will help you optimize your content by providing valuable insights into what your content should include as well as suggesting keywords that are more likely to rank higher in SERPs. Not only does it provide accurate analytics about your website's search visibility, but it also offers suggestions on how you can further improve your SEO performance. With SurferSEO, you'll be able to enhance your website's content score and make sure that it is performing at its best.
Frase
Frase is a writing software that can help you provide SEO-friendly outlines and write content for your website quickly and efficiently. It leverages the power of keyword research to provide targeted keywords that will help you rank on search engines.
Grammarly
Grammarly is the perfect tool for small business SEO. It allows you to easily check your writing for spelling and grammar errors which can affect your website's SEO score. Whether you're crafting an informative meta description or a title tag that stands out, Grammarly can help ensure your written content is clean and easy to read.
Jasper.ai
Generative AI tools like Jasper.ai are revolutionizing how we write content for small business SEO. These tools can help you create high-quality content quickly with minimal effort. AI-driven writing assistants provide features like context-aware sentence completion, automated grammar checks, and even the ability to generate entire paragraphs with just a few keywords. With these tools, businesses no longer have to worry about having enough time or resources to generate content for their website.
Now that you know some SEO tips to help your small business grow, it's time to implement them! As your business grows and you need to rely on more resources, Air Courier International can be your extra pair of hands with our range of business services. Drop us an email at support@aircourieruk.com or check out our socials.